The New Baby will be here soon Out of Daleleah Doc Dandy. Ruby Cheyanne is in the Barn and Fixing to foal. (June 7th)
These are Some of the Foal Crop Out of BONNERS FAST TRAX We had This Year. He Sold Him this Year and We Will Miss Him. He Really Put some Nice All-Around Babies on the Ground, But We Are Upgrading Our Bloodlines and he was Sold. He will Be Standing in Claremore, OK with Bill Oviat.
LOOK THE FIRST 2003 NEW BABY IS HERE!!!!!!!!!!!!!!!!!!
CONGRATS TO JC RANCH IN MOUNDS,OK FOR THEIR NEW BABY BOY
BORN MARCH 11, 2003. PICTS ARE MINUTES OLD WITH THE PROUD MAMA
"MISTY AGLOW", RED DUN MARE AND "BONNERS QUICK FIRE" (AKA)
SPARKY.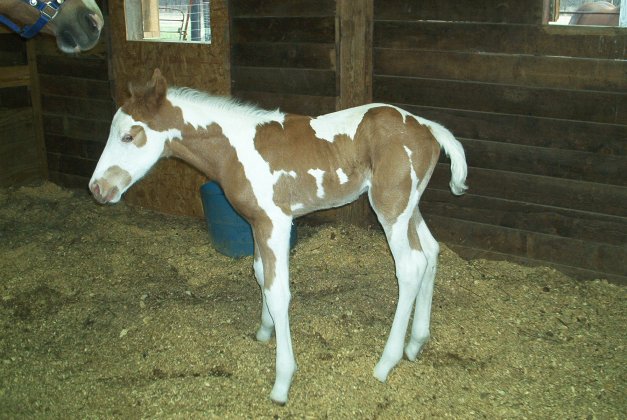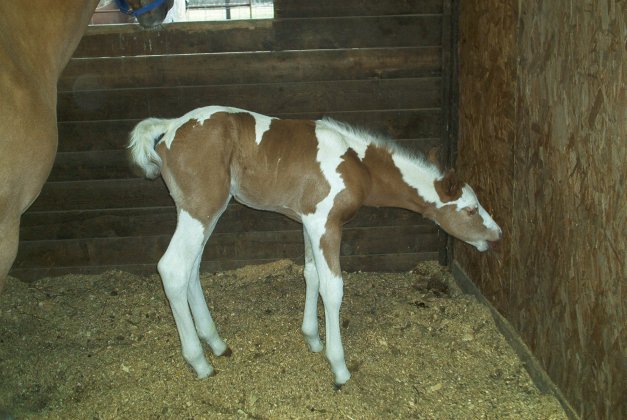 CONGRATS TO ALLEN AND WILLIE DICKERSON -D-BAR YOUTH RODEO ASSOC. FOR THEIR NEW BABY BOY!!!!!!!!!!!!!!!! BORN MARCH 13TH, 2003.
MARE "AZIS CAT" AND HER NEW BAY TOBY BABY.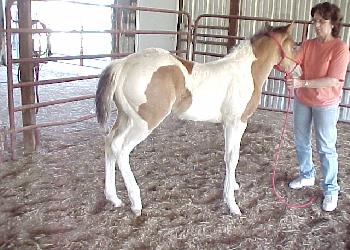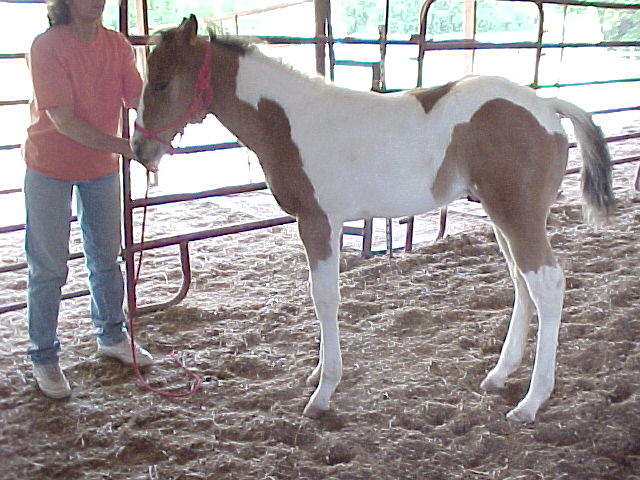 OUR FIRST BABY BORN THIS YEAR- MAY 13TH 2003
PROUD DAM IS "PATCHES FOR CASH" A SUPER ALL AROUND PRODUCING MARE
PICTS ARE 3 HOURS OLD
For Sale $1500
Full brother is in Waggoner